How Does It Work?
Playlist Reach makes it simple for you to grow.
Choose Campaign.
Set Your Campaign. Define your goals, and let's get started. Pick Your Genre. Place your music where it belongs.
Submit Your Song.
Share Your Tune. Give us your best, and we'll do the rest.Soar on Playlists. Witness as your track finds its home.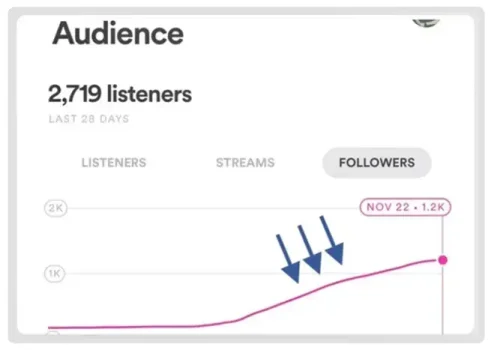 Grow & Earn Royalties.
Celebrate the Growth. Real-time reports to watch your music climb.
See what our partners say.
Real reviews, real artists.
Get the reach you deserve.
Choose your campaign below!
Delivery: All orders are delivered within 24 hours.
How Many Songs Are You Promoting?
For a single song: Any campaign
For EP/album up to 4 songs: Minimum 100-200k campaign
For EP/album with 5+ songs: Minimum 400k campaign
Frequently Asked Questions.